I was installing Debian to replace Manjaro on my laptop, it was at the formatting part of the installation process that I remembered I didn't backup a few important photos and text files. So I aborted the process at what looked to me was less than 10% progression bar filled.
Problem is the harddrive was encrypted with LUKS. And here's what I found using Testdisk, PhotoReq, and UFS.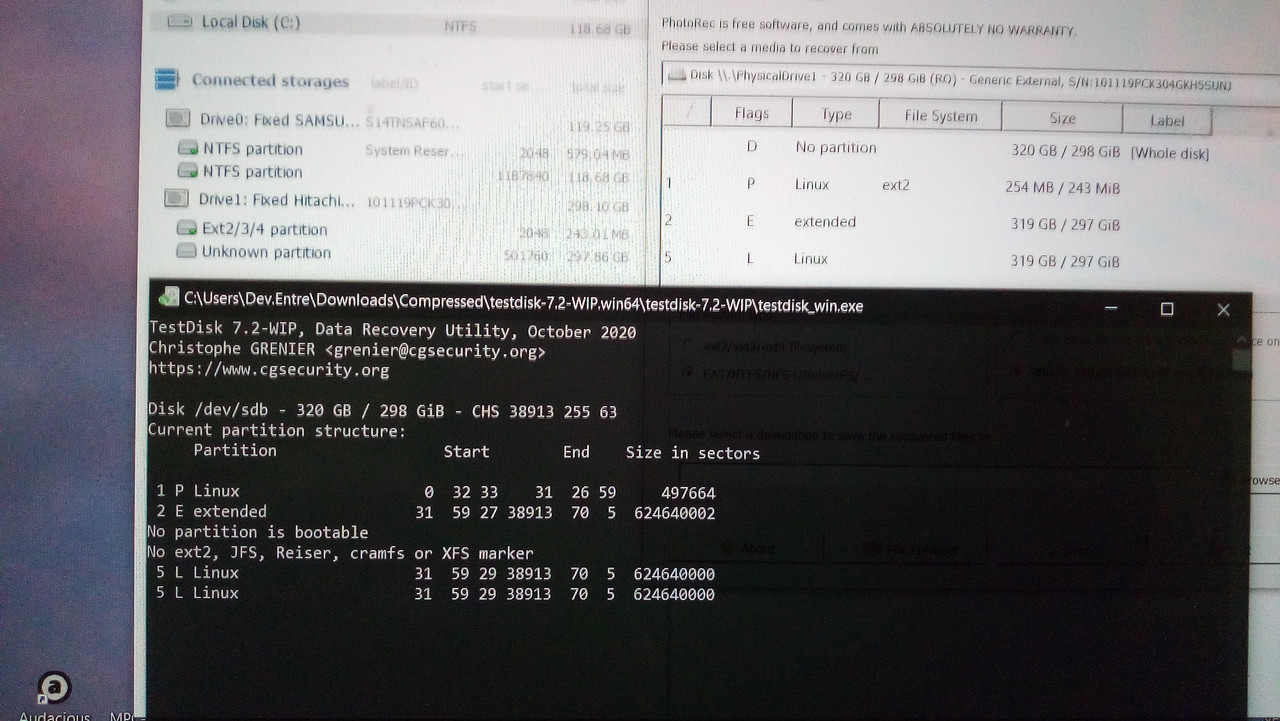 And that is as far as I know what to do, as I'm a total noob, and knowing that tretching further without the proper knowledge could be disastrous.
Thus I'm requesting guidance from the fine folks here of what to do next. Thank you very much in advance.