I started another thread here but I think my lack of screen shots or info to start it off kept a lot of people from being able to offer advice. I want to start a fresh thread from the beginning with info and screen shots and hopefully you guys can help me resolve this issue in a timely manner as my HTPC has been crippled for weeks now.
I'm running Win7 64-bit & use WMC to serve up live TV as well as DVR programs & downloaded videos & movies. This setup has been running fine for years with a couple of upgrades (larger) to my secondary drive that houses all this data. Within the last couple of months I installed a WD Red 3TB after scanning it and have been going on with my usual activities w/o any issue. Last night I rebooted after a MS pop-up asked me to in order to complete recent updates. After rebooting I noticed that my secondary storage drive (E:) was no longer listed on my capacity widget on the desktop. I opened My Computer and was surprised to see it listed as a new volume with the drive letter E: still but it won't let me do anything other than format at this time. I downloaded and ran TestDisk for the first time and have a few screen grabs & was hoping someone here who knows more about this sort of thing can help me out. It seems as though the partition might have become corrupt and therefore all my data isn't seen by the OS. Can someone look at these screen captures & help me sort this out? Hopefully someone can tell me which step to take next in an attempt to recover/repair the corrupt partition if that's possible at this point.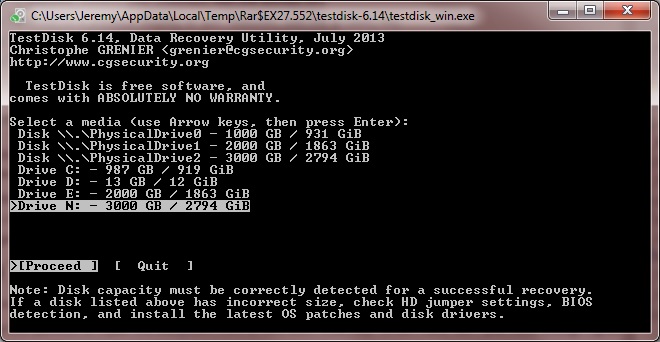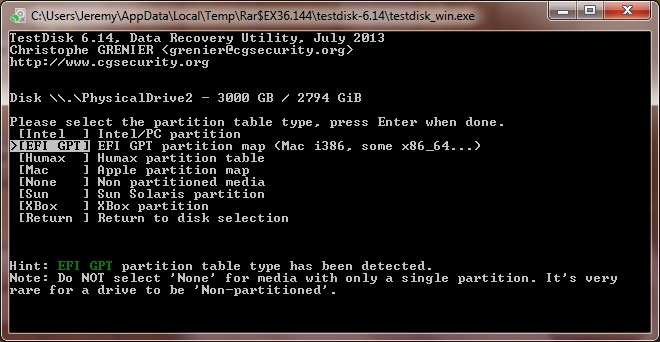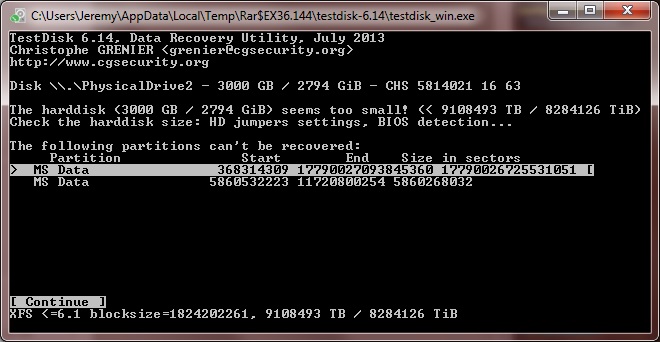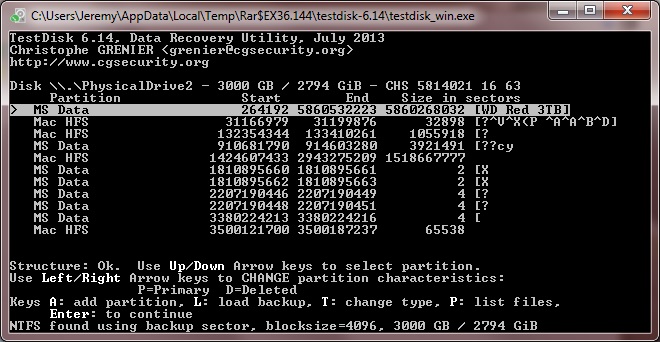 This is where it sits now so if someone can tell me what to do next and why that would be swell.
Thanks for the help!
Anyone wishing to refer to the original thread can find it here:
http://forum.cgsecurity.org/phpBB3/plea ... t3672.html