hi,
pretty simple... i have a drive with a few terabytes of data. ntfs, no boot, and just files
i was trying to look at some vobs (video files), and for some odd reason, the program that was playing them suddently asked to write to the disk, and before i could think, i hit ok... it did what it did, and the system then hung (i fear a virus)... the disk became not to good.
so, i moved it to a different machine, plugged in the USB, and got to work with your excellent software
i was able to find the boot sector, but an analyse would take way too long...
so i looked to advanced and listed the files and was able to see a recycle.. and a file i created later
but was not able to see the directory with several gigs of movies..
so i eventually tried skipping deep search as the partition was there, it was not with other things, and so i wrote.
this did not work... then tried again, but that was a failure too... eventually i got to the area where one could dump the boot and see... but the only choices it gave me was to overwrite and to rebuild... not restore from the backup...
i ran the rebuild, but did not commit it.
and this is the response to list (i did NOT write):
I am hoping to recover on the disk some of the files if not all that i can.
is it hopeless? you can tell me doc?

here are some more screens...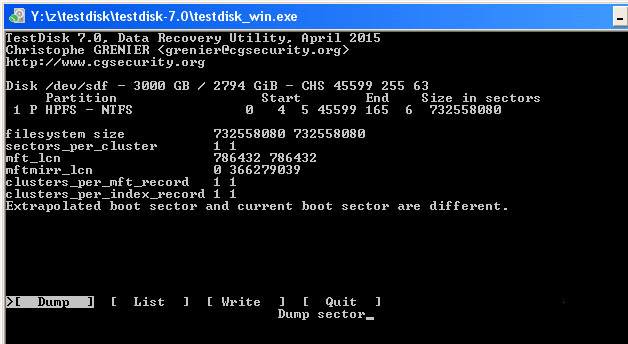 here is the dump AFTER the rebuild, but before i hit write (because i am not hitting write till i hear back)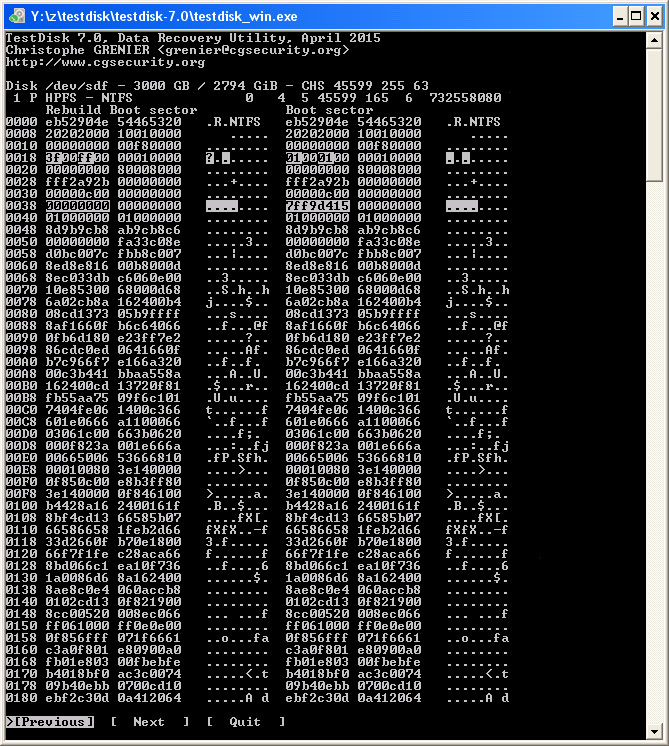 given i am in the states (nyc), i figure your probably asleep as i write this

so i will leave the drive for tomorrow (or when you answer)
thanks so much as fixing this, as always, is a life saver...
thanks thanks thanks thanks!!!!