Hi to evrybody,
here's my problem with my external WD 2TB ELEMENTS HDD, Model Number:WDBAAU0020HBK.
Windows 7: 2 months ago it became quite slow and I noticed that there were some bad sectors. I tried to regenerate them with HDD Regenerator, but not for all of them it was a success: the first ones went well, but at a certain point the program blocked itself on a sector. So I decided to wait for a backup to a new drive and I havn't used it anymore till I've begun the transfer process. After a successfull 700 mb session with average speed of about 1 MB/s, I've decided to run a new chkdsk shot in order to make the speed transfer higher (2 months ago it worked)
Nowadays:
a) It's not displayed in My computer: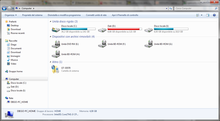 b) visible but unknown and not allocated in Disk manager: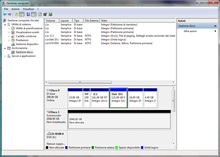 ps: when I enter it asks me to initialize it, but then it says that is write protected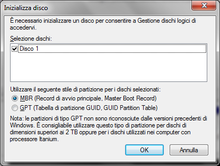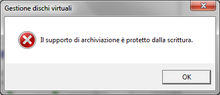 c) with WD data life diagnostic I see it but i fail the tests (it says too many bad sectors)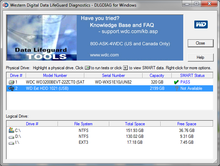 working internal drive (to see differences):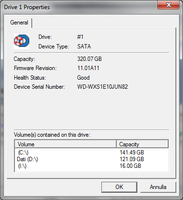 external drive with problems: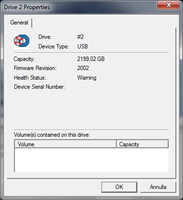 failed tests: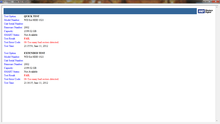 d: with HD tune I can't perform read and write tests and I can't see drive infos: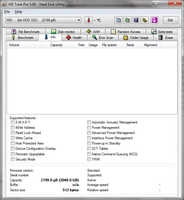 it says that it's all damaged: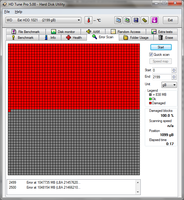 this was the situation 2 months ago: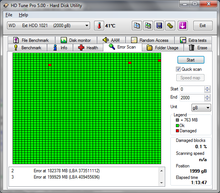 internal working drive: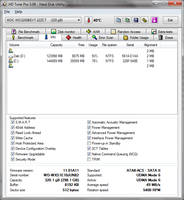 e) drive map with HDD regenerator (2 months ago there were only 3 red B):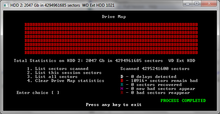 Ubuntu:
a) Disk manager sees it but as unknown: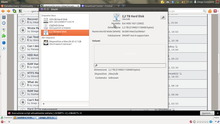 b) With testdisk I can't see any partition, I Can't write MBR, I think that I can't read or write to any sector: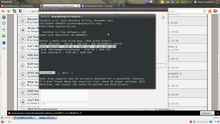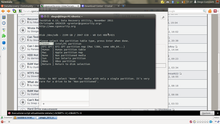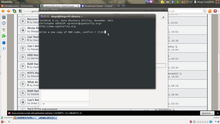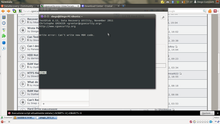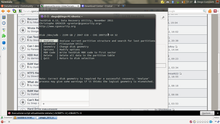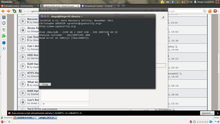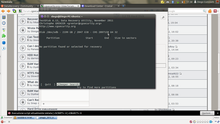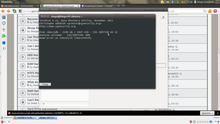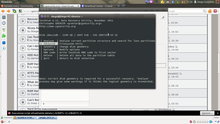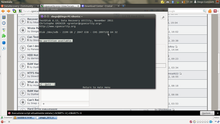 c) photorec: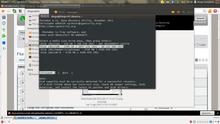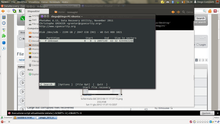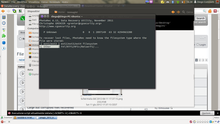 d) fsck: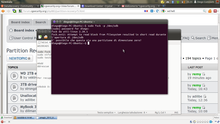 e) ntfsfix: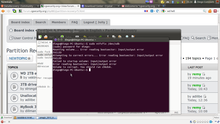 Results:
It seems that I can't access the drive: I can't read any sector, I can't write to any sector, no SMART data (2 months ago I could have them), I can't even see the device number. I think that it's something not due to data messed up on it.
Questions:
a) is it correct that's an hardware problem? (or can it still be something else?)
b) what can I do to try to backup the drive? I suppose nothng

but I hope to be wrong...
c) If it's mechanical: how can I know what part is causing problems?
control board?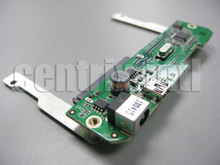 printed circuit board controller?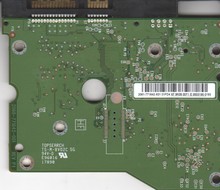 hdd magnetic head?
Thanks in advance for helping me

Diego