Hee guys,
I had a 1tb hdd in my old computer (just 1 partion) with some folders in it.
After selling my computer i connected it to an usb-Sata converter, and back than I did not know that could give you problems with sectorsize.
So I tought, I lost my partition and used Testdisk.
Testdisk found the partition in a quick search and saw the full folder structure.
Since I didn't had an other 1tb hdd in reach I just pressed write to write the new partion table.
restarted my pc and reconnected my drive. Windows gave the drive a drive letter E: But in diskmanagement it was still shown as RAW
And a quicksearch with Testdisk still gave me a few folders (not all anymore).
Then i used this function:
https://www.cgsecurity.org/wiki/Menu_MBRCode
(i know it's really stupid since it has no use for my purpose, but I had a desperate moment).
From that moment on I can't see my folder structure.
The drive select screen from testdisk even shows the drive a few times (I can't remember if Testdisk did that from the beginning)
Code: Select all
>Disk /dev/sda - 500 GB / 465 GiB - HGST HTS725050A7E630
[b]Disk /dev/sdb - 1000 GB / 931 GiB - WDC WD10 EZEX-00M2NA0
Disk \\.\PhysicalDrive1 - 1000 GB / 931 GiB - WDC WD10 EZEX-00M2NA0[/b]
Drive D: - 693 MB / 661 MiB - hp DVDRAM GU90N
[b]Drive E: - 1000 GB / 931 GiB - WDC WD10 EZEX-00M2NA0[/b]
The bold drives are the same ones, depending on the disk I choose I see the following partions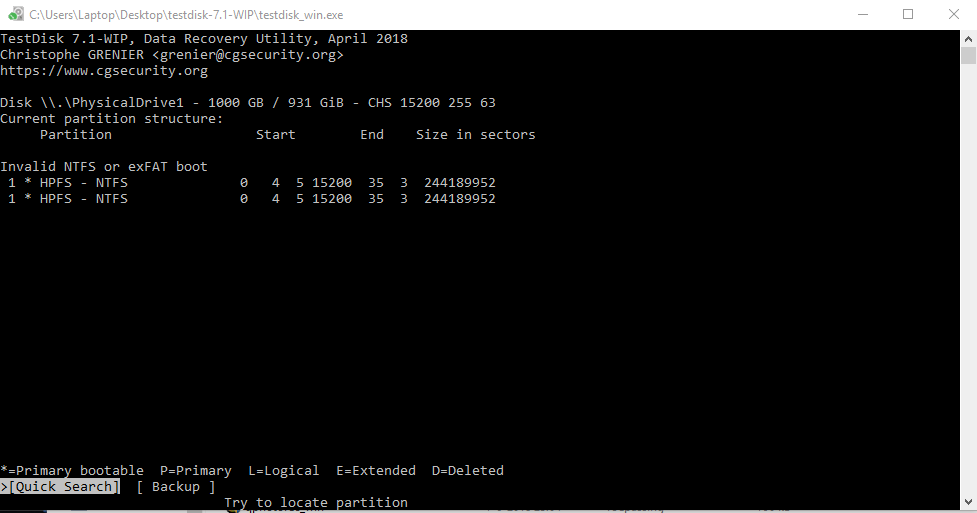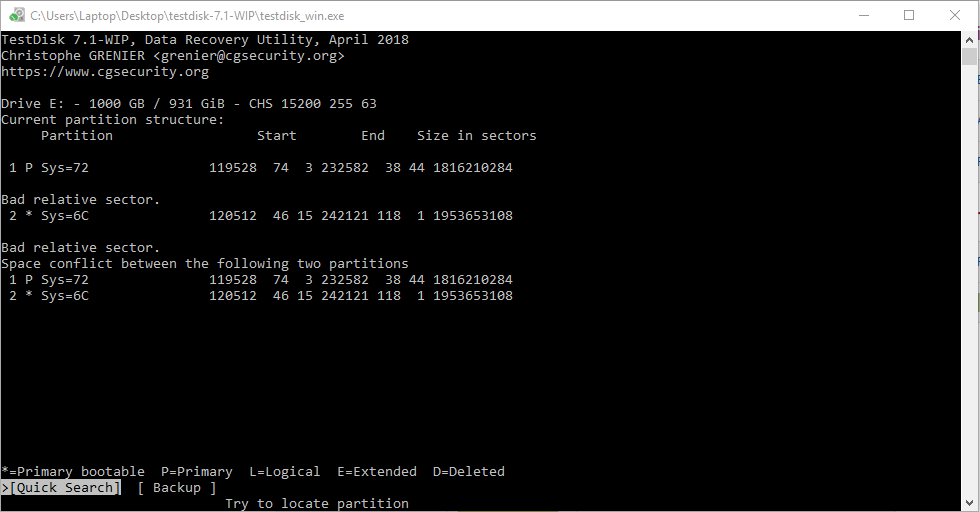 After all the only problem was using a sata-usb converter instead of direct sata...
But have I just messed up? or is there something I can do to still fix it?