I have HP Pavilion Windows 7 Pro 64 bit. It's connected to a Drobo external hard drive via firewire.
The Drobo is formatted for 16 TB but contain 5+ TB of data. I had a power failure last night and now windows does not recognize the Drobo. I ran chkdsk and learned that the MFT is corrupt. Contacted Drobo tech support and was told to try data recovery with 3rd party tools (Stellar Phoenix, R-Studio, Data Recovery Wizard, Data Rescue PC). Once the data is recovered then reformat the Drobo and move the data back. Unfortunately I can not afford to purchase new 5+ TB external drive(s).
I googled corrupt MFT and found TestDisk. I follow the step-by-step instructions.
TestDisk found the drive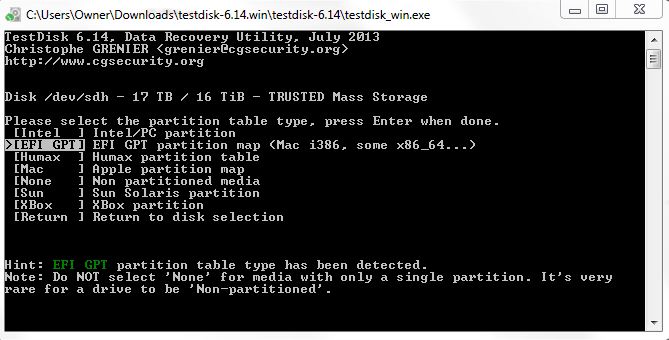 however I only have 1 partition
.
This is the next result after running Quick Search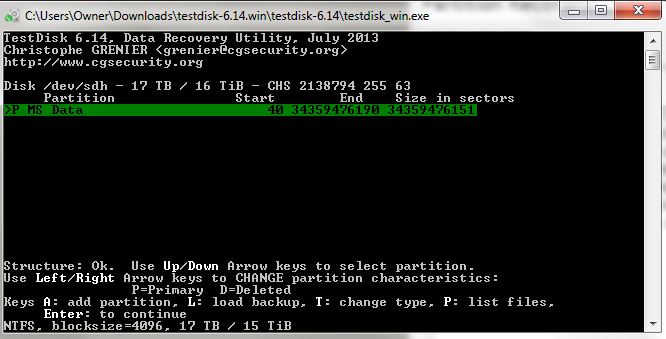 .
I'm not sure as to the next step. Do I add another partition? Where's the options to recover the MFT? Can someone please help?