I'm having problems restoring a SD card. When starting TestDisk, it get's recognized as an Intel and this:
Trying to analyze it, I'm getting this:
Deeper search brings this: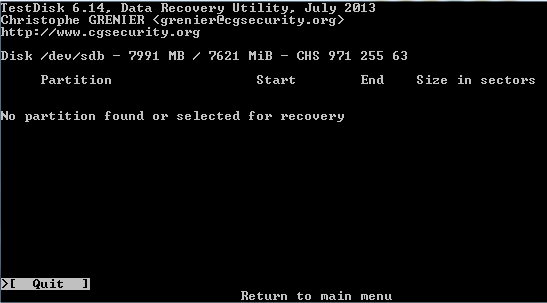 The boot sector screen in advanced looks like this:
This is what happens, when I try to rebuild the BS:
When I try to restore the photos on it using PhotoRec, it quickly finds 8 jpgs and after that there's a couple of minutes of nothing happening. There should be at least 200 photos on that SD card. Any chance of getting them back? I tried a couple of other recovery tools (Restorer Ultimate, recuva, Recover my Files, Card Recovery) but no luck. Some of them find 25 files but none comes close to the actual number of images.
I would really appreciate if anybody could point me in the right direction. Thank you very much in advance!
Nico