Hello,
I have an issue with a hard drive that gave me problems some days ago. At the beginning I thought that it was due to a reboot in which I combined both, OS updates and a programmed task on boot to defrag registry -I was doing maintenance. Later I found that it might have been on account of a
released messy update
. The computer entered in an endless loop that everytime would end up in recovery mode.
I tried several things in order to avoid the loop. However nothing worked and right now I find myself in a though situation cause I lost access to data in one of the partitions because of the attempts that I made to skip the loop. I would like to know if there are any steps that I can follow to recover my data/partition back -it doesn't matter if OS boot again or not. I just want to be able to access the drive via usb to save data.
There are 2 partitions in the hard drive and the one not working -asking to be formatted when I plug the drive through usb- is the one in which OS was installed. This is it mainly: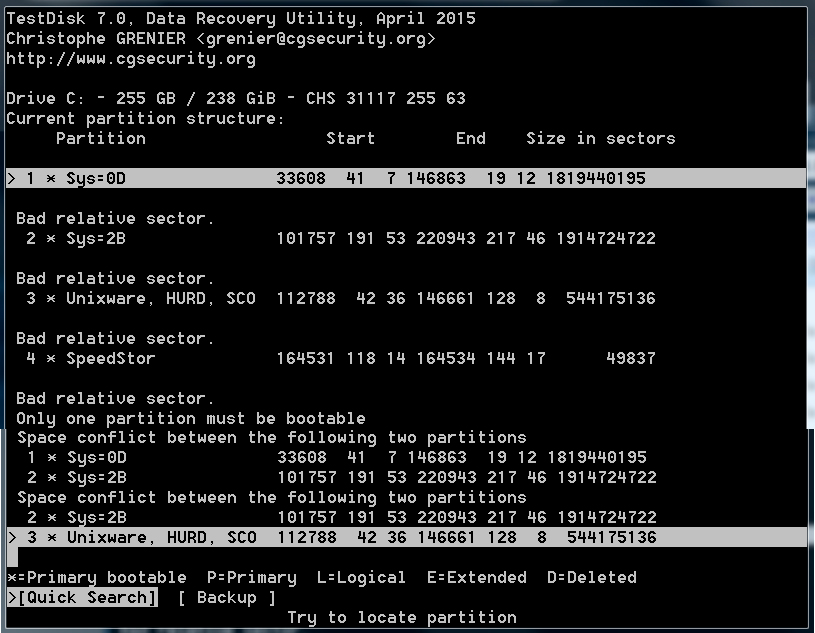 https://i.gyazo.com/2ec4c61ccf18609b898 ... c3c601.jpg
is there any solution facing such a mess?
Thank you.