Hey!
My HDD has some problem.
Windows wont mount it, i think its a lost paritition.
TestDisk does see all the partitions, however i have no idea what i should slect here: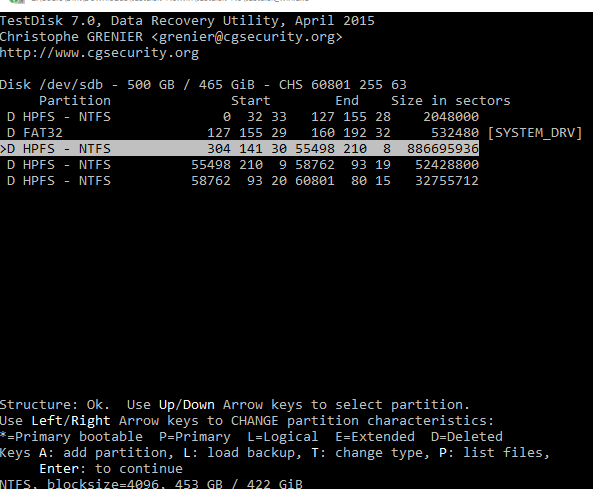 Could somebody let me know what i should do ?
If you need more information about the problem let me know.
Thx!!