Hi there from Brasil friends!
First I'll let you know the facts:
Hardware: Seagate Backup Plus 3TB (with a Barracuda inside, I took it out of the enclosure)
Partitions: at least 2 and I don't remember the size and format. (But I think they 'were' NTFS)
Problem: I was sending some pictures to Google Drive and the HDD starts to failure on reading files.
So I booted the pc (Windows 10) and the partition showed as RAW. So I started to backup the files
of the other partition and after 150GB copied it started to behave as the other partition. Booted again
and now the partitions are shown as unformatted.
Attempts to solve the problem:
- took the HDD out of the enclosure and connected it on SATA bay on my PC. The problem persisted.
- created a Knoppix pendrive, downloaded the last Testdisk version and tried to run it on my HDD. The pictures below show the process: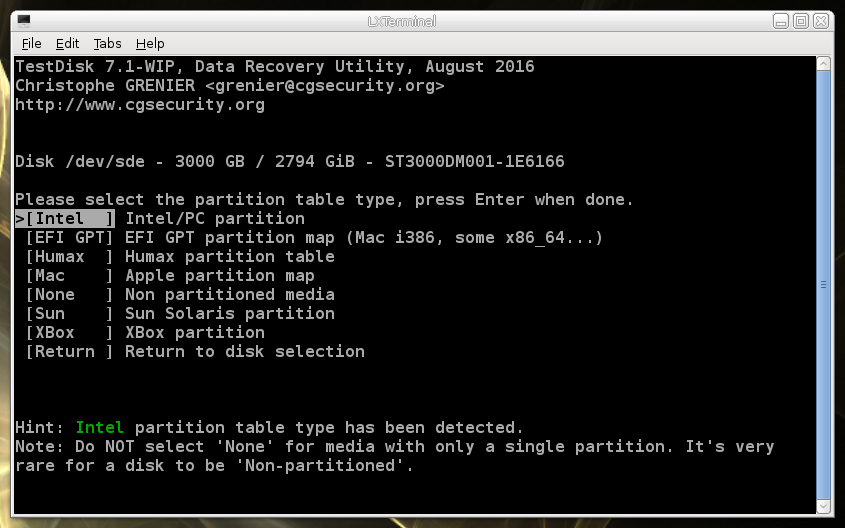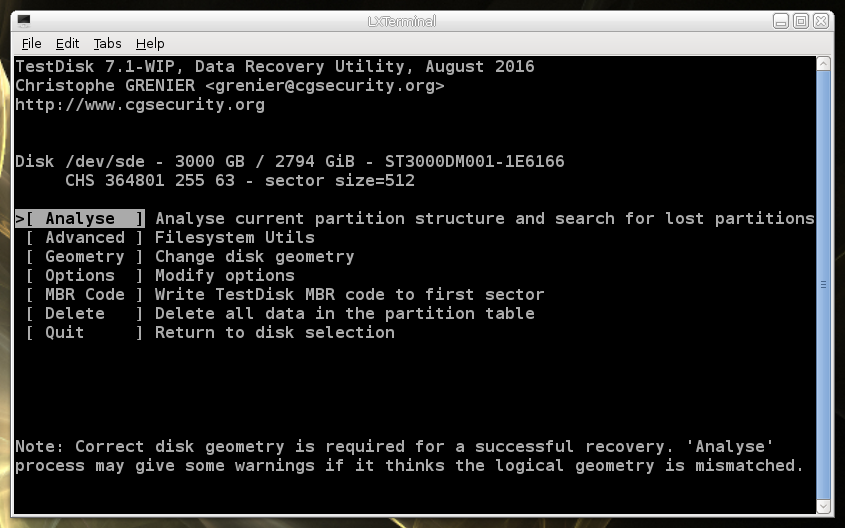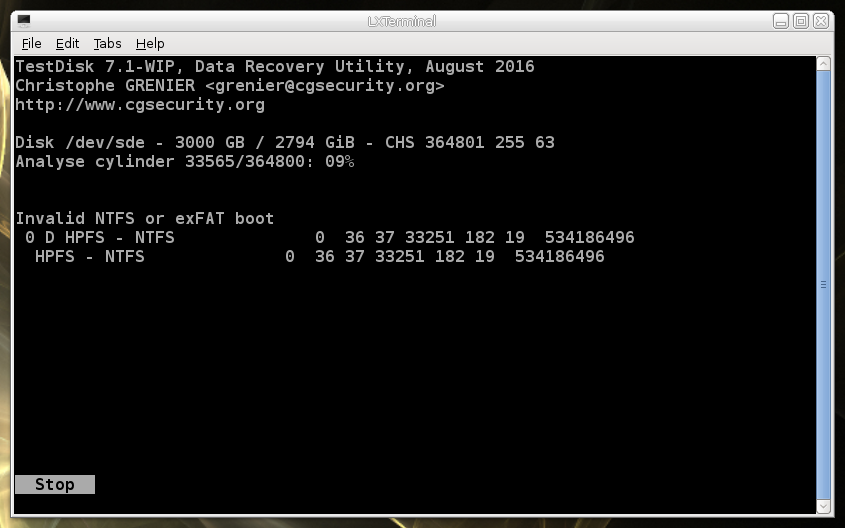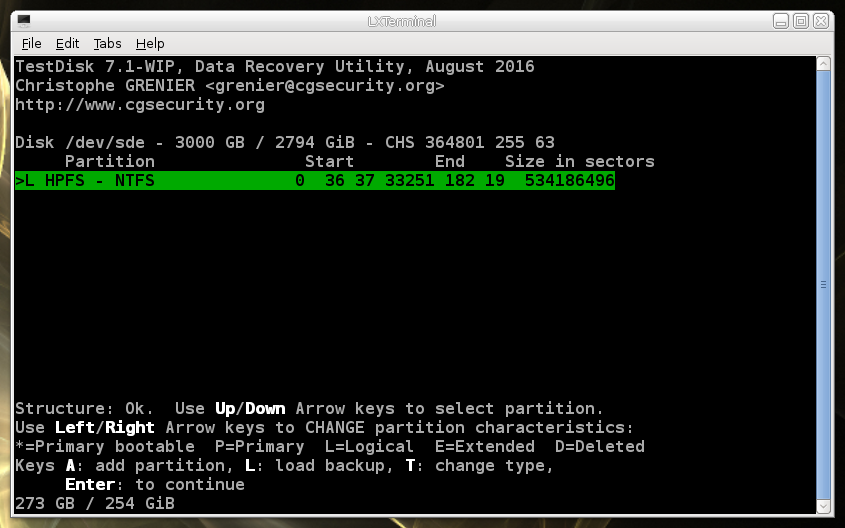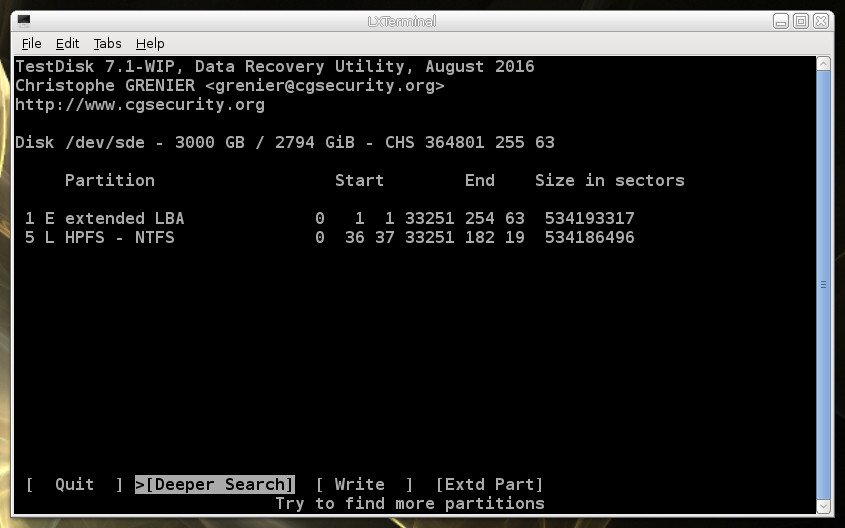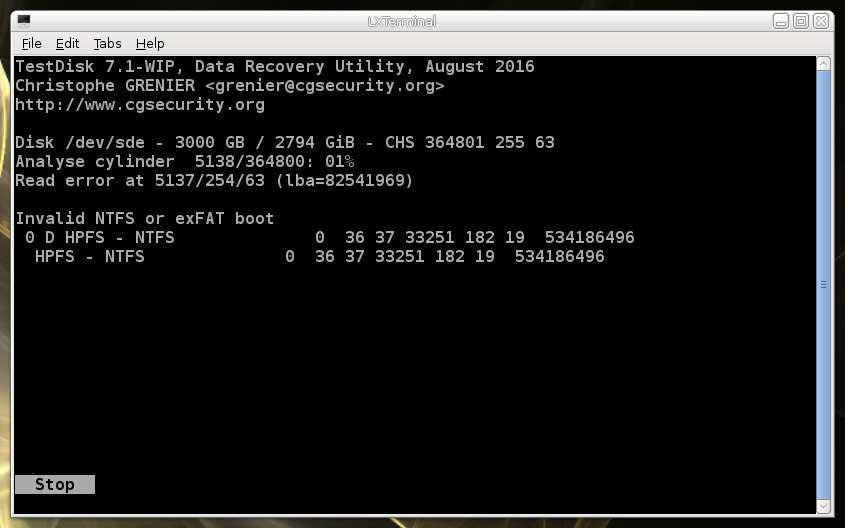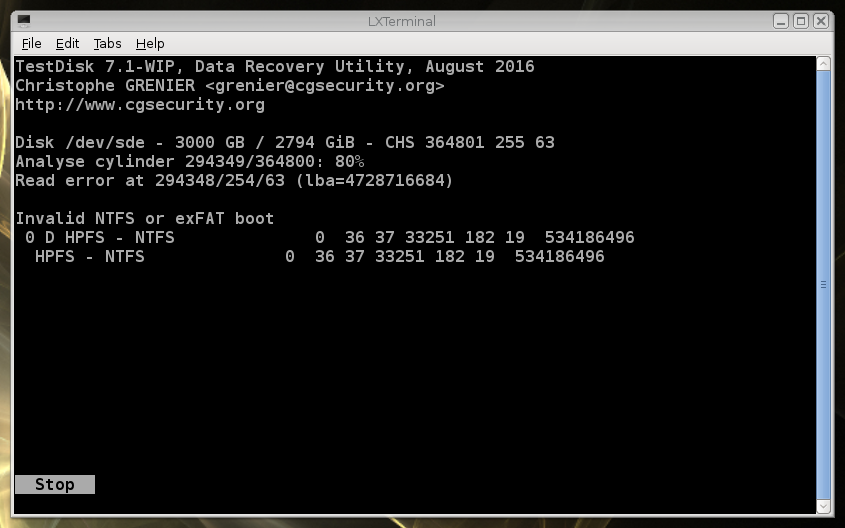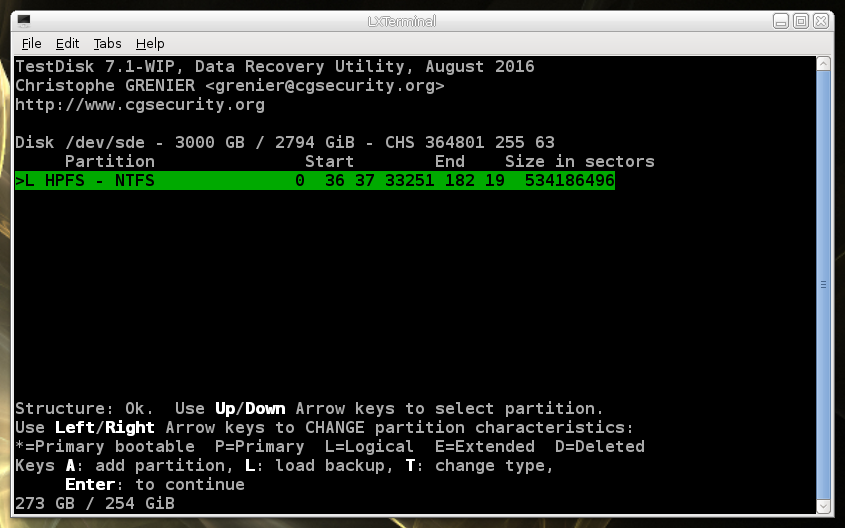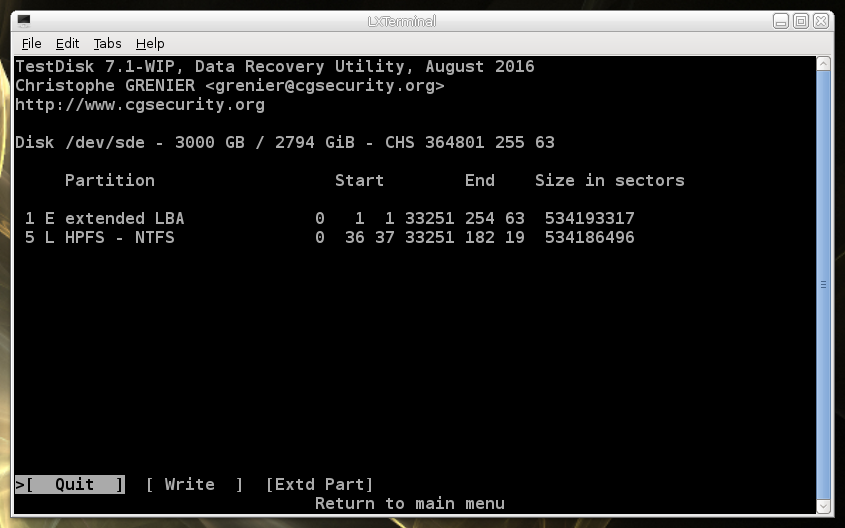 I didn't tried to write the information. I don't have knowledge on Linux, I made some research and did the above procedures.
I am very worried and afraid of doing something that can get the problem worst. So I am here to ask for some help and enlightenment.
And right now I don't have 3 TB of free space to create an image of the disk

THANK YOU ALL FOR YOUR TIME AND ATTENTION!